New models of the Ford S-Max, Ford's European minivan, will not be the particularly friendly to those with a lead food.
Ford's new tech will allow their minivan to read speed limit signs and other road restrictions and automatically react, mainly by slowing the vehicle.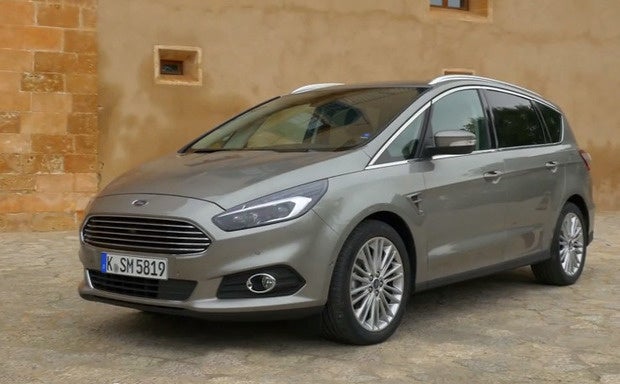 Their new system, referred to as the Intelligent Speed Limiter, relies on cameras placed behind the windshield to read street signs as they pass. The driver sets a maximum speed, and as you drive and the car's traffic sign recognition system processes the signs, it automatically makes adjustments to this preset speed to slow the car. These restrictions are displayed on the dashboard for the driver to read.
However, being an intelligent system, Ford designed it to never apply the breaks, but instead use a more passive approach of decreasing acceleration. This means that the car can still exceed the maximum speed on downhill gradients, and since breaks won't be automatically applied, the car produces a warning sound to alert the driver.
In some situations, it is necessary to go faster than the preset speed, for instance, to avoid an accident. For these situations, the system can be temporarily overridden by firmly pressing down on the accelerator pedal.
For areas where there are fewer road signs, the Intelligent Speed Limiter can use map data from the onboard navigation system to find speed limits.
Ford's Intelligent Speed Limiter system will be found in Europe for their S-Max minivan. The S-Max itself is Ford's European minivan, which launched in 2006.
"The S-MAX Intelligent Speed Limiter technology will launch only in Europe for now, but it could eventually migrate to the U.S. in the future," Ford wrote in a statement to Computerworld. "Ford is always researching and looking for ways to make driving easier and safer for customers, and we found that our customers in Europe wanted technology that could scan traffic signs and speed limits. Now that we have the feature in our technology portfolio, we will monitor the U.S. desire and implement the technology in other regions accordingly."
Europe is known for its speeding cameras, with over 35,000 across the EU, which explains why Europeans desire a car that will limit their speed. The intent of the system appears to be helping motorists avoid tickets for speeding. "In some countries the speed limits are getting lower and the fines are getting bigger and bigger," Ford said in its marketing material.
Ford already has some semi-autonomous technologies in their cars, including Lane Keeping, Adaptive Cruise Control, Forward Collision Warning, Pre-Collision Warning, Blind Spot Information System, and Active Park Assist.
Also available for the new S-Max is a pedestrian detection system, which will automatically detect and react to people or oncoming vehicles to reduce the chance of a collision. That system initially launched in the Ford Mondeo sedan last year.