Violence in Jerusalem
On Saturday, a rumored Islamist militant involved in a gun and knife attack killed two people, and left two wounded. The Palestinian man apparently seized the gun from one of the victims while police arrived at the scene. He then shot at the police before he was later killed.
The two-year old child that was involved in this violent act was taken to the hospital with a minor leg injury. Micky Rosenfeld, police spokesman, stated that it looked as if the child had been shot. The wounded woman was rescued and appeared to be in serious condition.
Police have reported his name to be Mohannad Shafiq Halani, coming from a town in the West Bank, near Ramallah. Islamic Jihad, militant group claims Halani was one of their members. They have not taken responsibility for the act.
The nationalities and identities of the four victims have not been given. However, according to media reports, three of them were a member of the ultra-Orthodox family heading to the Western Wall to pray.
This incident took place in the Old City, where Israeli security services were stationed and remaining alert after recent events at the Al-Aqsa mosque compound. The forces have been extremely cautious around the times of Jewish and Muslim holidays. This is especially the case when Jews visit the Al-Aqsa compound, which they refer to as the Temple Mount.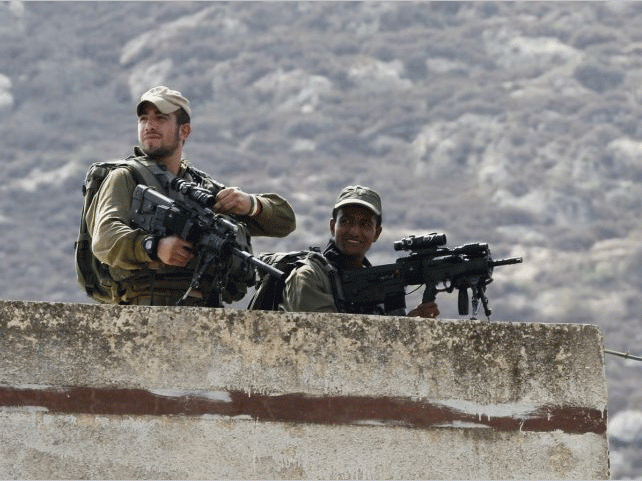 The Jewish Sukkot Holiday, lasting eight-days, started last Sunday and has been going on all week. The murder of the Jewish couple with their four kids left speechless on Thursday sparked anger and tension. The man and woman both in their 30's, Rabbi Eitam Henkin and his wife Naama, were shot while driving through settlements just north of the area. The couple's four children were found in the back of the car, unharmed. The youngest being four months, to the oldest being nine years old.
Violence in the Old City continues to add fuel to the raging fire, that burns and leaves no one unscathed.